Need Assistance?
Contact us anytime at 1-800-561-8880 or email support@dplwireless.com.

Prerequisite
Configure your Hercules Modem and ATM by referring to the Hercules RMS Configuration guide specific to your ATM manufacturer and ensure RMS Access is enabled for your user account.

View ATM Parameter Configurations
To view ATM parameter configurations in the Hercules Portal:
1. Select the Hercules RMS enabled ATM you wish to view the parameters for from the device list.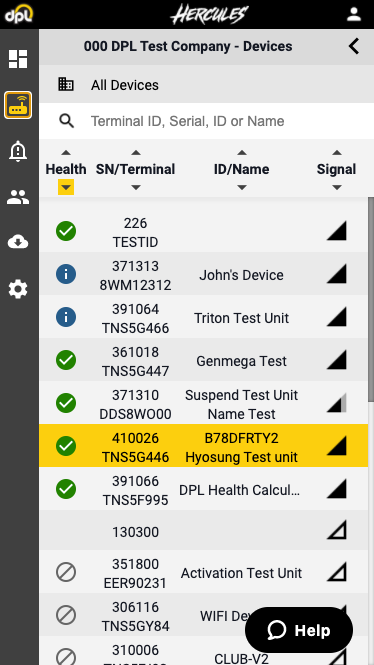 2. Select the RMS tab from the top menu navigation and scroll to the Parameters section to view the ATM's current parameters configuration. From here you can choose to refresh the Parameters being displayed in the Hercules Portal by selecting the Get Parameters button in the top right corner and selecting Yes from the subsequent dialogue box.