Need Assistance?
Contact us anytime at 1-800-561-8880 or email support@dplwireless.com.
1. Select the ATM Terminal with Protector GPS accessory whose forensic view you want to share with others from the device list.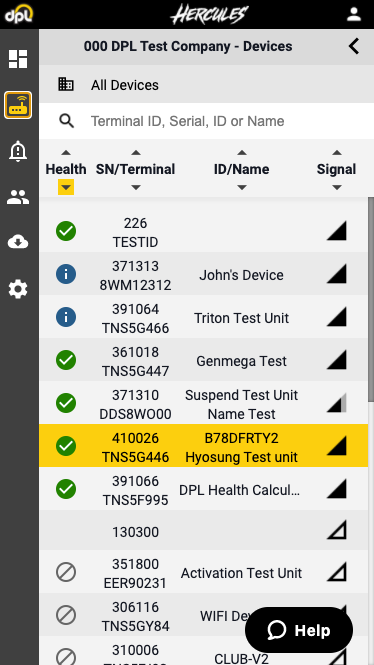 2. Select the Security tab from the top menu navigation and scroll to the Location section.
3. Select the Forensic View button below the map within the Location section. A new tab will open within your internet browser.
4. Within the newly opened browser tab, scroll to the GPS Log section and select the Generate Sharing Link button at the bottom.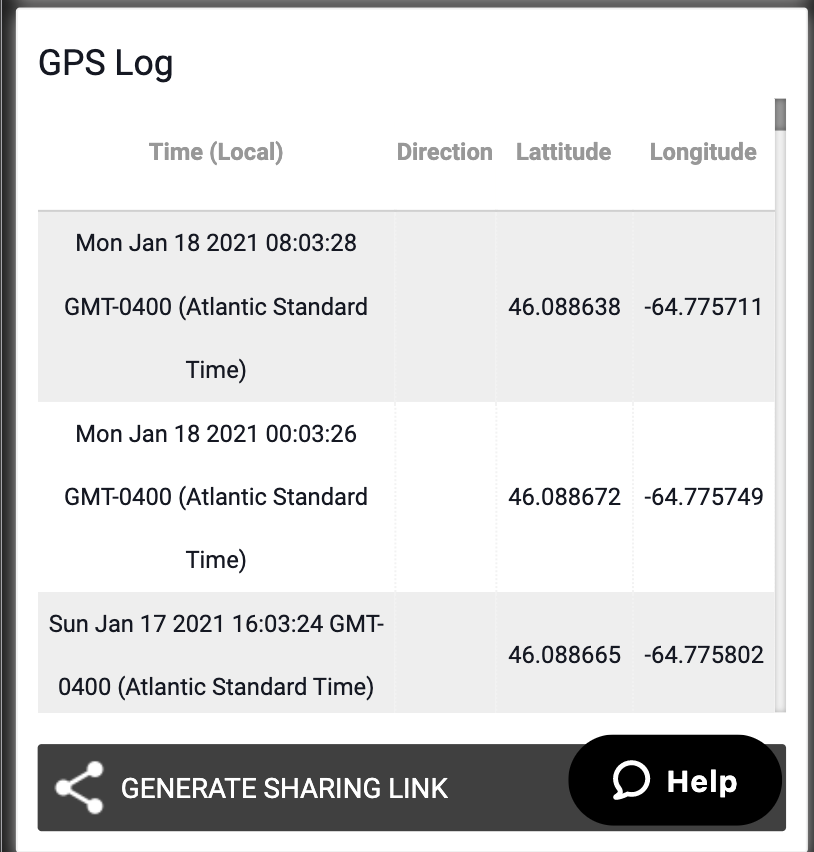 5. Select how long you would like the sharing link to remain active for from the Confirm Link Generation dialogue box and select the OK button to confirm the action.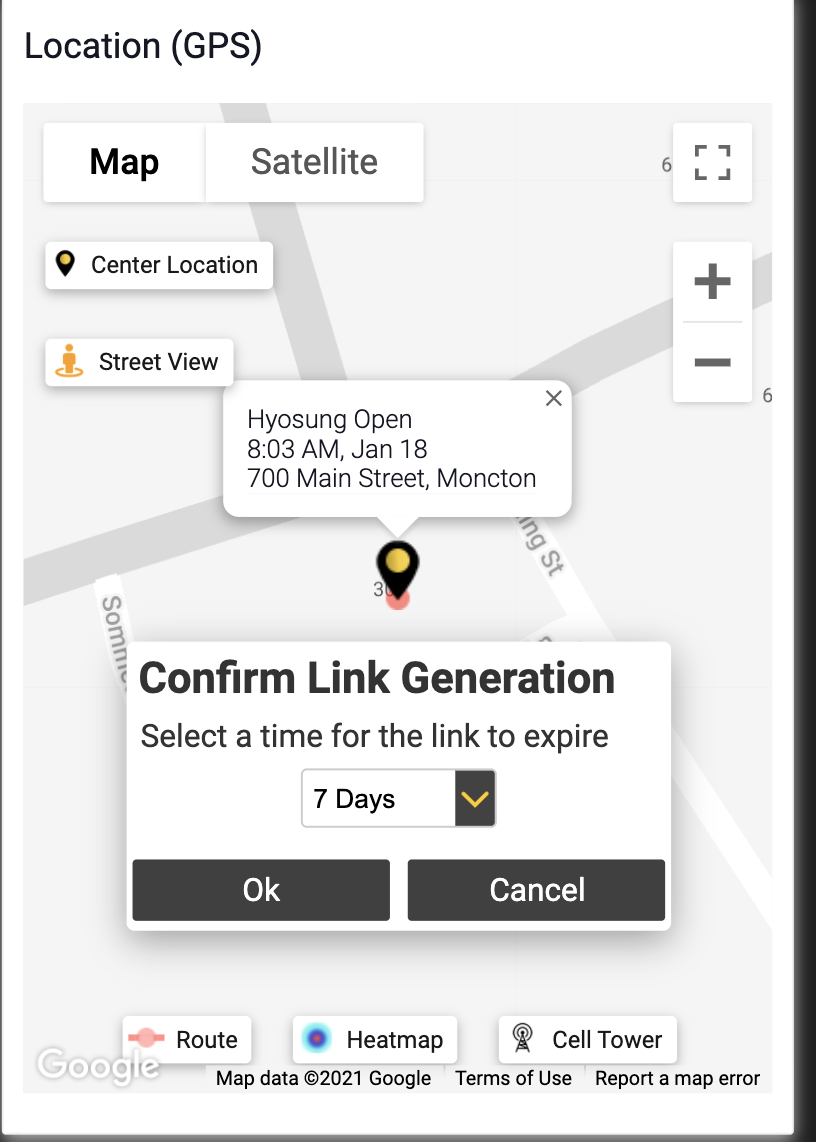 The newly generated sharing link will be listed below the Generate Sharing Link button at the bottom of the page.
6. Click the link to open it in a new tab or copy it in order to be able to paste elsewhere in order to share it with others.