Need Assistance?
Contact us anytime at 1-800-561-8880 or email support@dplwireless.com.
Add an ATM Restart Connected Indicator Icon to a 3G Hercules Modems
1. Select the ATM Terminal with 3G Hercules modem you want to add an ATM Restart connected indicator icon to from the device list.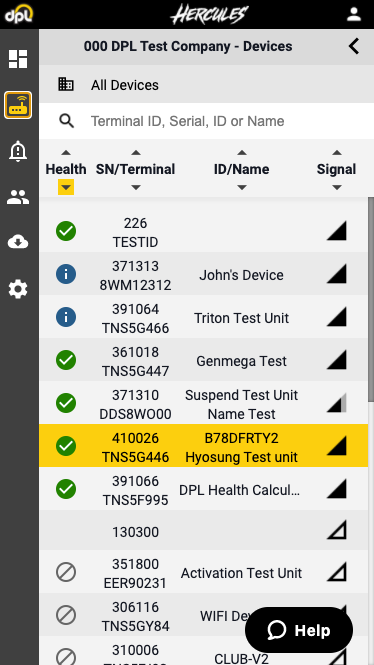 2. Select the Settings tab from the top menu navigation.
3. Select the toggle button to the right of ATM Restart Installed (Manual Toggle) to toggle it on.
The ATM Restart icon will now be displayed for this ATM in the Restart column of the list view an in the network diagram in the Health section of the device dashboard.