Need Assistance?
Contact us anytime at 1-800-561-8880 or email support@dplwireless.com.
1. Log in to the Hercules Portal and navigate to the security panel of the device you want to share the GPS tracking link for.
2. Scroll to the Location (GPS) section of the Security Panel and select the toggle to the the right of Share Link Enabled located beneath the map to toggle it on.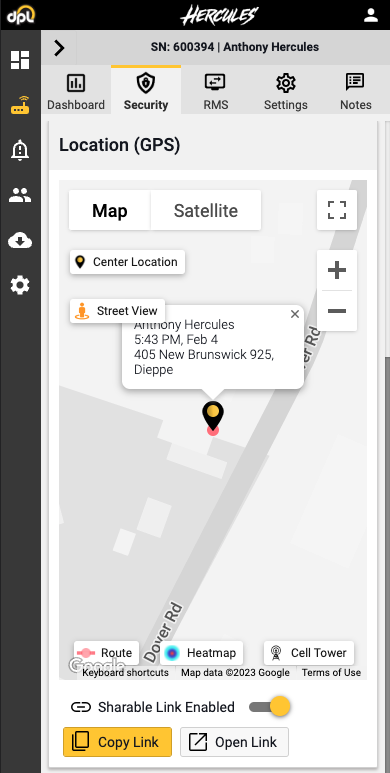 3. Select Copy Link to copy the link to the clipboard or select Open Link to open it in a new browser tab.
4. Paste the link into a text message or email composition window and select send to share it with others.