Need Assistance?
Contact us anytime at 1-800-561-8880 or email support@dplwireless.com.
1. Select the ATM Terminal with Protector GPS accessory you want to force the location update for from the device list.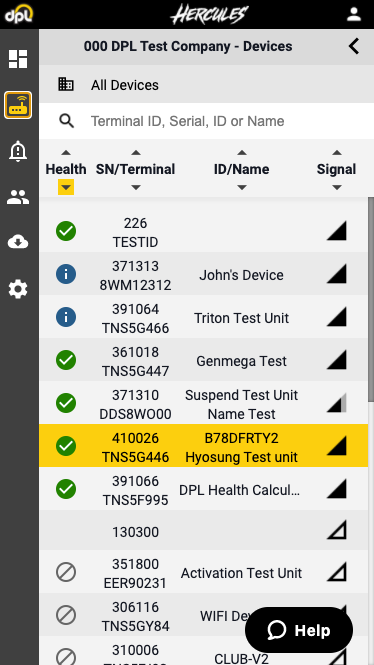 2. Select the Security tab from the top menu navigation and scroll to the Actions section.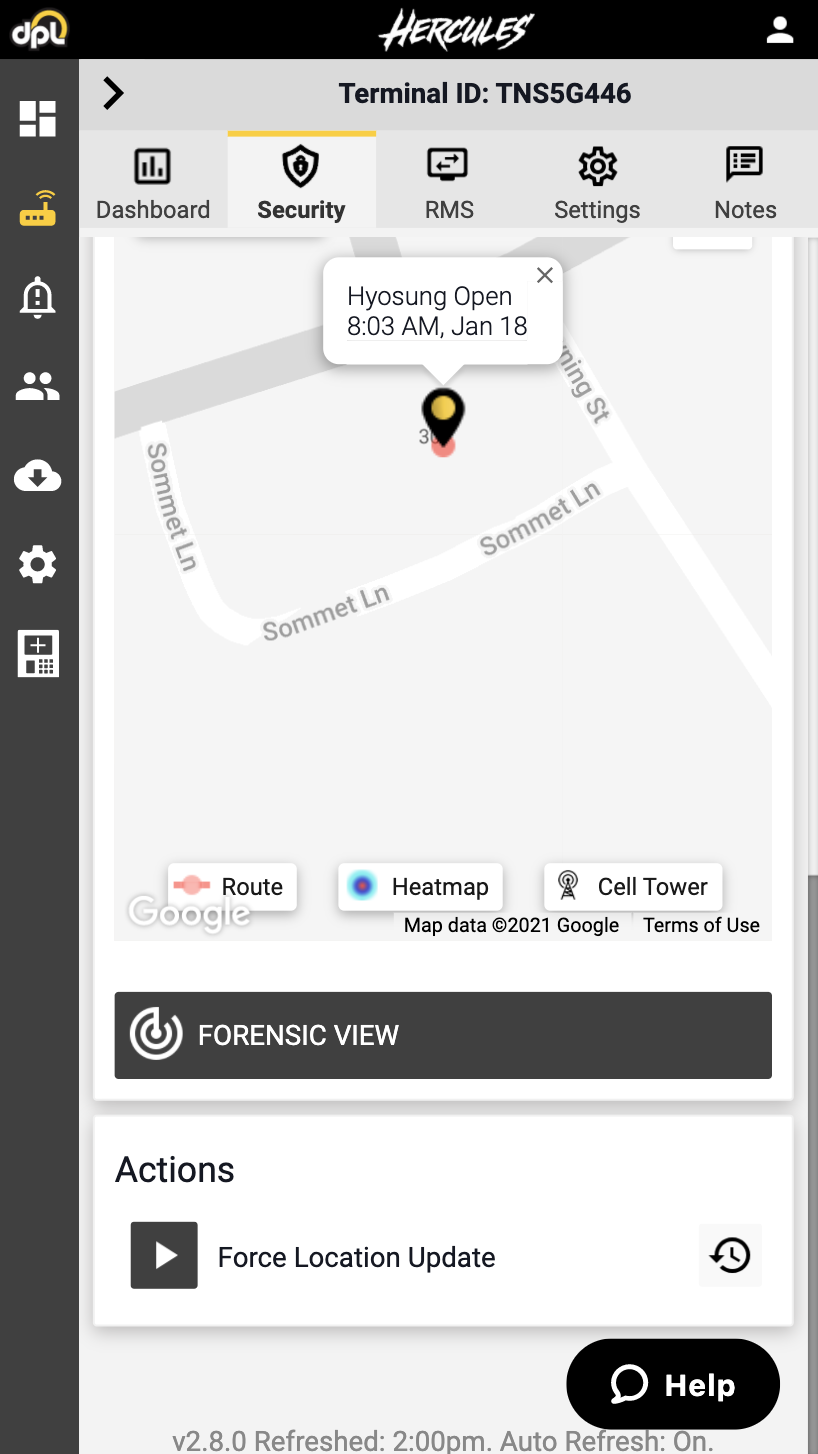 3. Select the Force Location Update button and choose whether to force the location update now or in the future.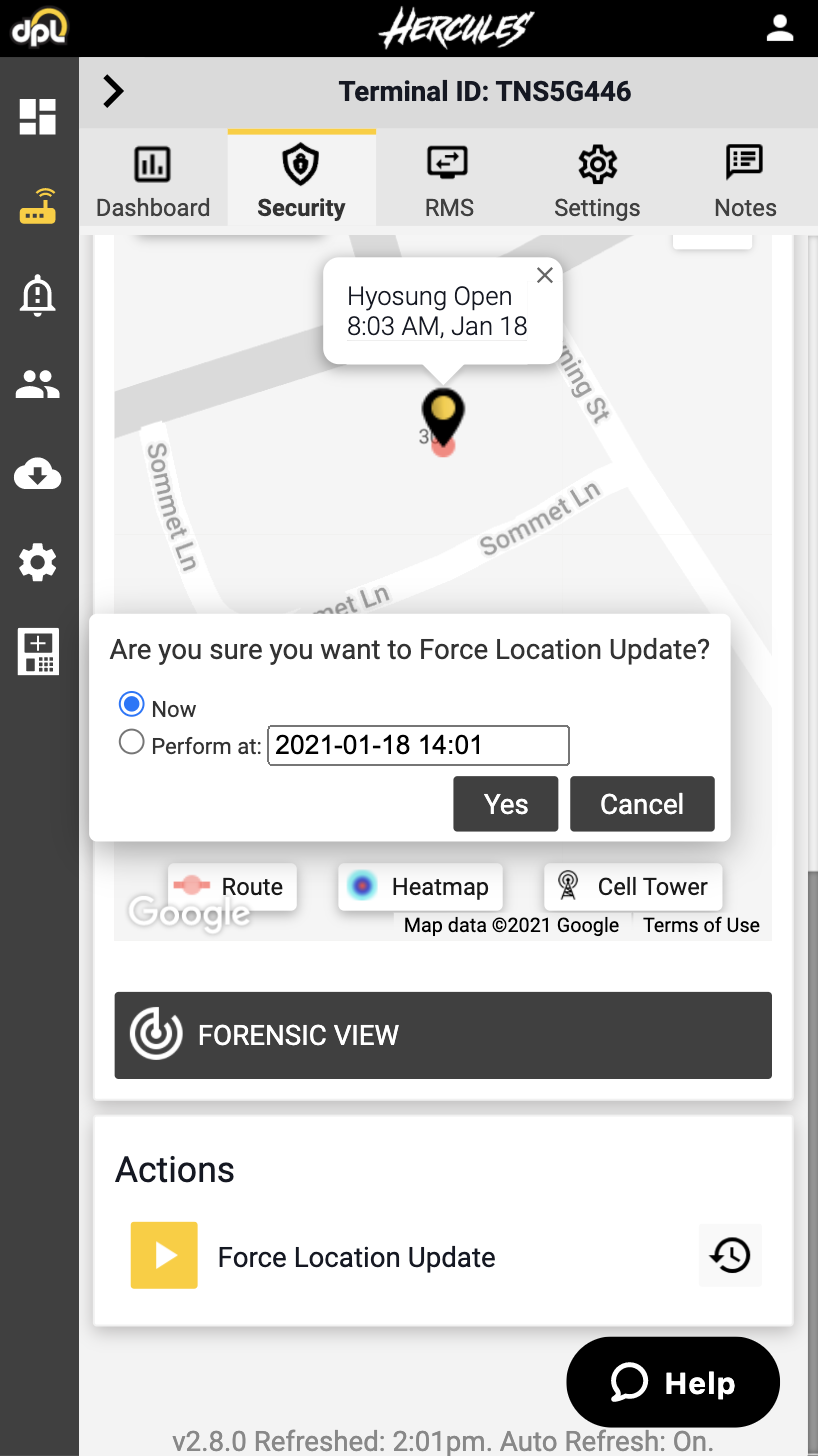 4. Select Yes from the Force Location Update dialogue box to complete the action.
Once the Force Location Update action has been completed the Protector GPS' location will be updated on the map within the Security tab and on the Fleet Map with the Fleet Dashboard.