Need Assistance?
Contact us anytime at 1-800-561-8880 or email support@dplwireless.com.
1. Select the device want to temporarily disarm from the device list.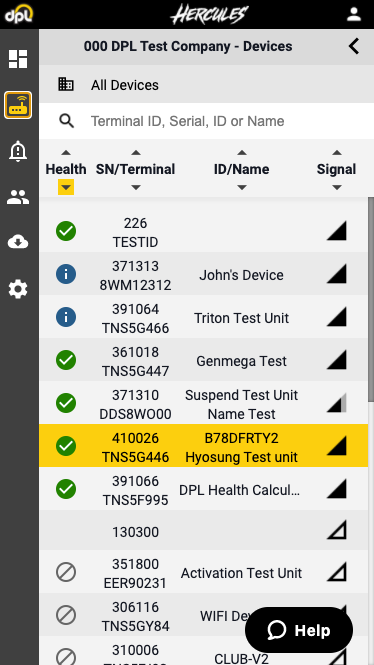 2. Select the Security tab then select the Disarm button located in the top right corner.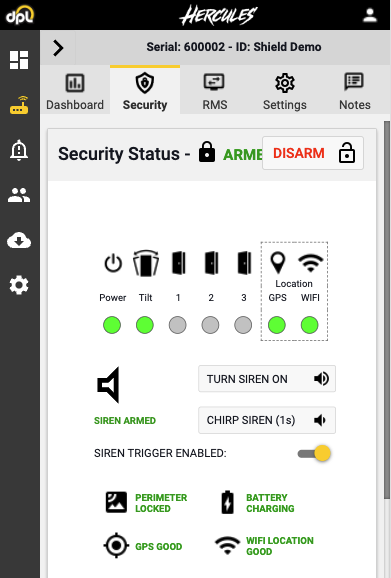 3. Select the dropdown arrow to the right of 30 Minutes within the Confirm Disarm dialogue box and choose how long you would like to temporarily disarm the security device for.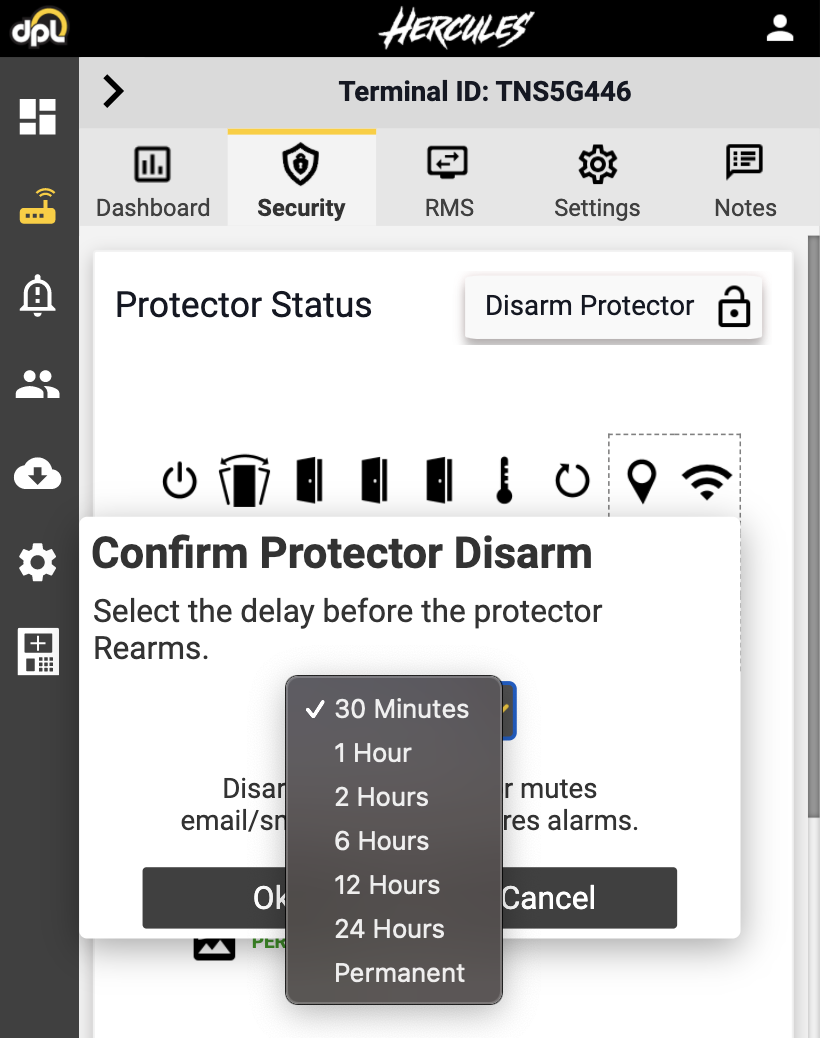 4. Select the Disarm button in the bottom left corner of the Confirm Protector Disarm dialogue box to confirm the action.
To re-arm the security device at anytime, select the ARM button from the the top right corner of the Security tab. This action re-arms the security device immediately.