Need Assistance?
Contact us anytime at 1-800-561-8880 or email support@dplwireless.com.

Prerequisite
Configure your Hercules Modem and ATM by referring to the Hercules RMS Configuration guide specific to your ATM manufacturer and ensure RMS Access is enabled for your user account.

View and Troubleshoot ATM Errors
To view ATM errors in the Hercules Portal:
1. Select the Hercules RMS enabled ATM you wish to view errors for from the device list.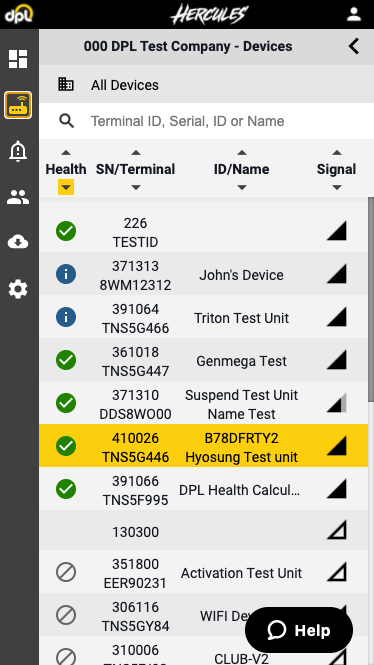 2. Scroll down to the Cash Trends chart within the ATM Insights section of the Device Dashboard.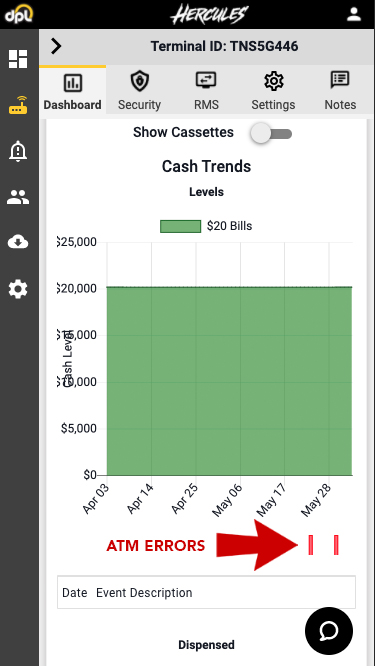 3. ATM errors are displayed as red vertical dashes beneath the dates displayed along the horizontal axis of the Cash Trends chart.
Note: Blue vertical dashes indicate when cash was added to the cassette(s).
4. To view ATM error details, hover (desktop/laptop) or tap the Cash Trend graph and scroll (tablet/mobile) over the error.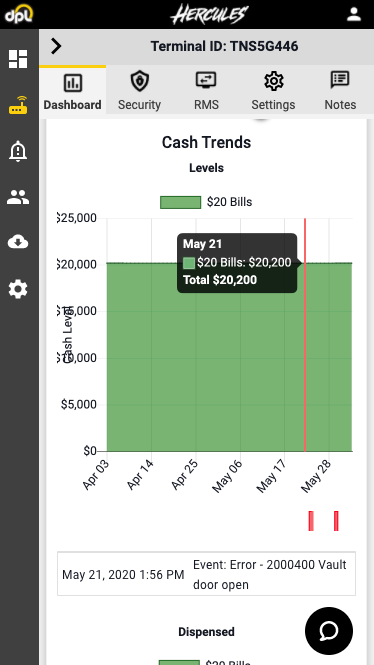 ATM error details can be helpful to determine whether any additional action is required or whether the issue is resolved.
Note: Please consult the ATM manufacturer's manual for more information on ATM error codes.