Need Assistance?
Contact us anytime at 1-800-561-8880 or email support@dplwireless.com.

Prerequisite
Configure your Hercules Modem and ATM by referring to the Hercules RMS Configuration guide specific to your ATM manufacturer and ensure RMS Access is enabled for your user account.
View an ATM's Status
1. Select the RMS enabled ATM Terminal you wish to view the status of from the device list.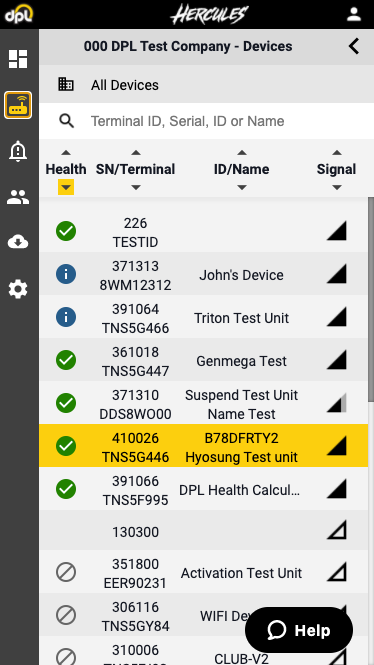 2. The ATM Status is displayed below the network diagram within the health section of the device dashboard.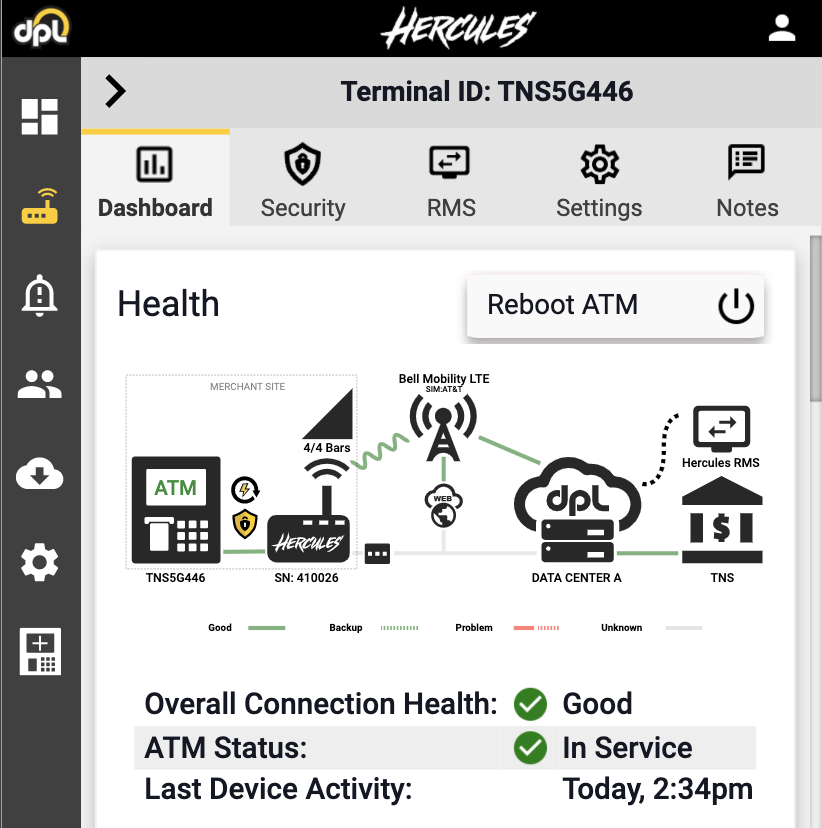 ATM Statuses
ATM Statuses

Icon

Status

Action Required

Notes

In Service

None

N/A

Out of Service

Investigate

N/A

Unknown

Investigate

ATM Not Communicating