How to Configure an ATM's Payment Processor in the Hercules Portal
To change the payment processor an ATM uses to process transactions:
1. Select the ATM Terminal you want to configure the processor of from the device list.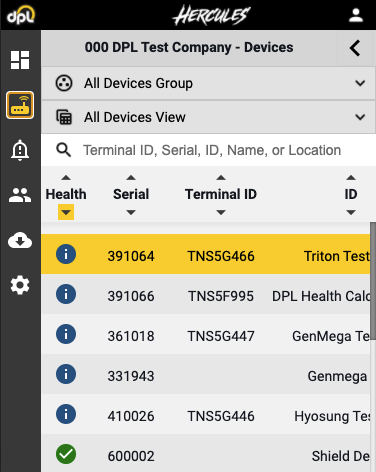 2 .Select the "Settings" tab of the ATM Terminal in the selected ATM view.
3. Select the "Processor" drop down to reveal the list of available processors.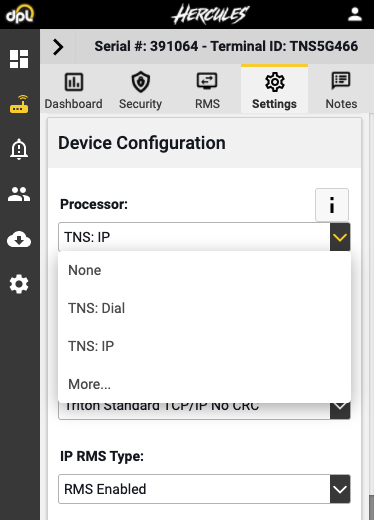 Note: By default the list will show processors currently in use with your devices. Select "More.." to reveal additional processors.
4. Select the processor you want the ATM to use.
5. Select "Yes" when asked "Are you sure you want to set Processor to "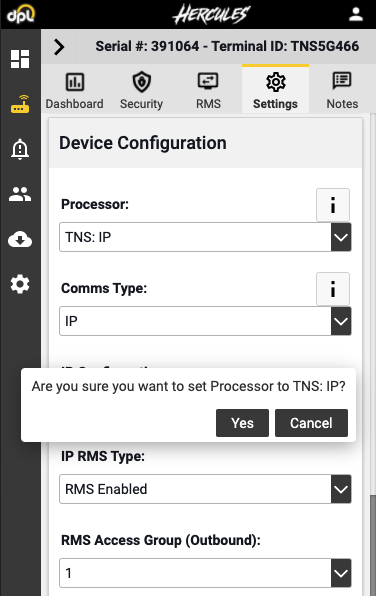 Note: Please wait ~30 seconds for changes to take affect before attempting to connect.