Need Assistance?
Contact us 24/7 at 1-800-561-8880 for support.
Creating device groups helps you organize devices and control user access to specific groups.
To create a new device group in the Hercules Portal:
1. Select the "Devices" icon from the left hand menu.
2. Select "All Device" from above the device list and select "Add New Device Group"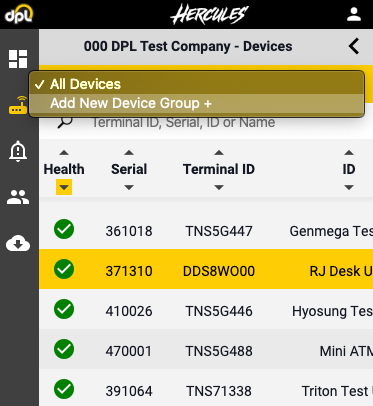 3. Add a device group name and search for or select the devices you want in the group then select "Add Group" from the bottom.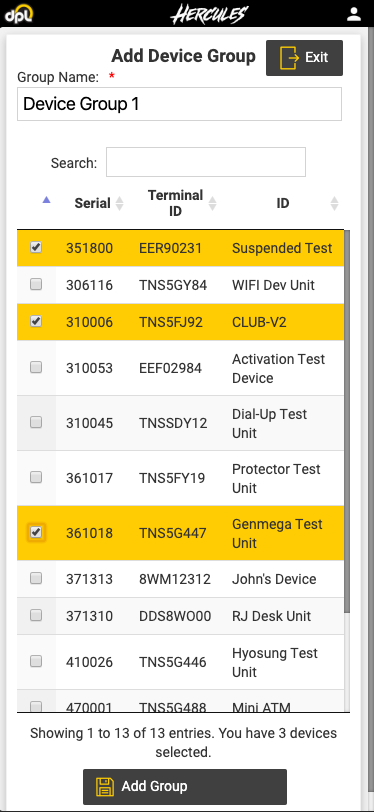 4. Select okay to confirm you want to add the new group.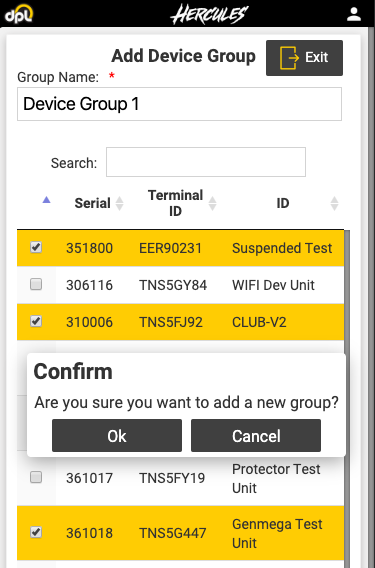 You can now choose to view the new device group or all devices in the device list.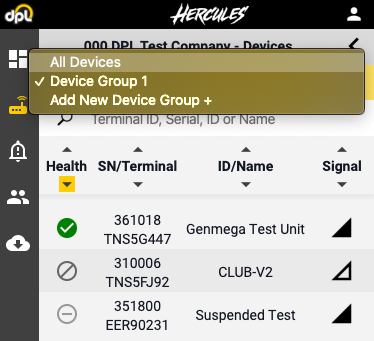 When creating or editing users, Admin users can choose "Limited User" as the role type to grant access only to devices within specific device groups.