Need Assistance?
Contact us 24/7 at 1-800-561-8880 for support.
To download a complete list of your Hercules modems in the Hercules Portal complete the following steps:
1. Log in to the Hercules Portal
2. Scroll down to the bottom of the fleet dashboard and select "ATM Equipment Report" within the "Reports" section.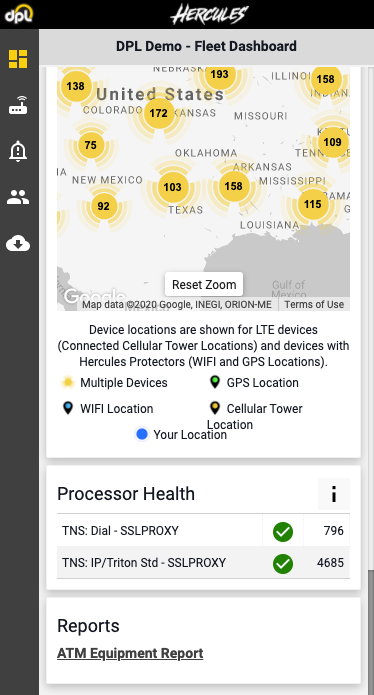 3. Select the three dots in the top left corner of the ATM Equipment Report page and select the format you wish to download. The report should begin to download immediately.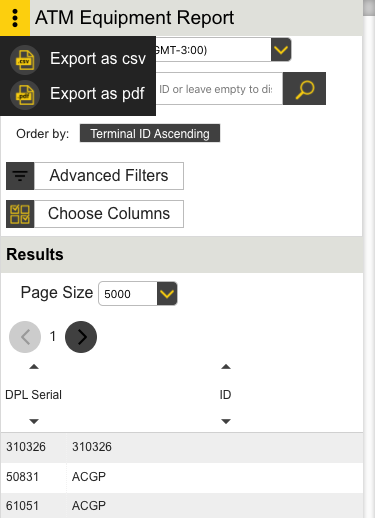 Note: Downloading the .csv format will allow you to easily edit, sort, and filter using a spreadsheet software, such as Microsoft Excel.